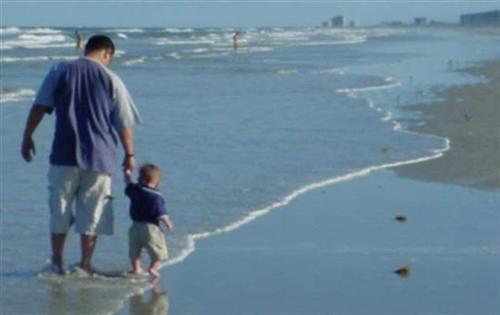 Very special thanks to: Mom and Dad (who has taught me how to raise my own), Rommel (for letting me be a brother all my life), Ate Beth, Ate Lynn, Kuya Jo, Brian and Kiel (my sis's and bro's who are the best), Tita Lolet (for being a real Mother to me), Mama Beng, Tita Sol and Tito Bong (for seeing me as their nephew), Ate Gerdie, Ate Janet, Kuya Reggie, Ate Jing, Kuya Mikes, Joie, Mark, Victor, Joanne, Pamela, Michelle, Rachelle (my cousins who are more like siblings to me), Tito Lito, Tita Myrna, Ate Beng, Ate Chie, Ate Con, Kuya Jon, Papu (for all the fun times), My nieces and nephews (and their kids for the smiles on my face).
Also, a very special thanks to: Darwin, Anthony, Jhon2, Mike L., Jeffrey, Mike T., Leo, Lind, Eric (my dbtc gang, who has stood by me), Racel, Raymond, Marlo, Melvin, Mylene, Jayvee, Jhon, Richard, Edwin, Berna, Lysel, Butch, Nerisse, Norman, Obet, Dale, Vince, Vhon, Aaron, Lito, Eric, Sharon, Mida, Tere, Sherille, Lainers, Abbie, Jojo, Maita, Myra, Rency, Karren, Genny and Arnold (for the neverending laughters and cheers).
My thanks also to: Sylvain and Chantale (for being the truest of true), Ray (for his guidance), Geordie (for the wisdom words), Garth (my sincerest respect), Grant (for hooking me up), Mike B. (mr. cool), Ryan (the bassmaster), Mike W. (for the most fun Jams), Eric, Tammy, Natalie, Nicole, Frank, and my CDI students (for all the knowledge).
Most sincerest thanks also to: Brandi, Teri, Claire June and my DBTC Skype Prayer group for their amazing love and support.
And to my son: Tyler who sustains the music in my life. I love you very much.
Tyrone uses: Ibanez Guitars, Vantage Acoustics, Samick Acoustics, D'Addario Strings, Boss Amps, Dunlop USA Guitar Picks (60mm), Shure58 Microphone, Custom built PC with an Intel Core i7-6700KCPU @ 4.00 GHz, Asus Z170-E Mobo, G-Skill 16GB (4 x 8GB) DDR4 RAM, 256GB SSD, NVIDIA GeForce GTS450 Graphics, 2x24in Asus HDMI LCD Monitor, Logitech 2.1 THX Subwoofer system, BFG 650Watt PS, ATX Mid Tower Case, WIN10 Pro,
Tyler uses: Everything we have.
"Music doesn't always help me heal.
But at least playing is my way of talking to myself.
My Guitar listens. She agrees with me."
–TM
DENDEN (,@)====:::